Mobility solutions
A group of mobile applications specially designed by AL MOTAKAMEL ERP, these applications include the retail sales representatives application, the customer orders application, the attendance application, as well as a quick query system used by managers to constantly communicate with important information related to their companies and a special application for viewing reports of ALMOTAKAMEL ERP.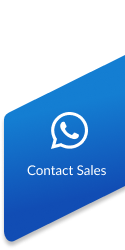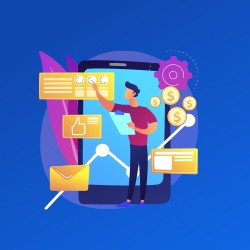 Sales Force Automation Application of Al Motakamel ERP is characterized by working on representative's smart devices that have the IOS & Android operating systems and, it works in both Arabic and English languages, also it can work offline.
This application is concerned with controlling the representatives starting from the step of loading the goods in the representative's car, with confirmation of the validity of the quantities from the representative in several ways, then planning the representative's itineraries and confirming his visits by confirming the customer's location. The application records all the transactions that were made by the representative, such as issuing and printing Sales Invoices and Sales Returns, recording cash collections, and printing Cash Receiving Receipts.
The application is characterized by following up representative's credit limit starting from loading goods into his car. Customer Orders can be recorded by specialized representatives in taking customers' Orders and many other advantages.
Read more details
Time Attendance mobile Application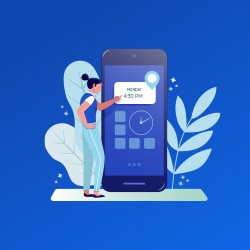 Attendance Application for smart devices which can be used through all modern smart devices is used to monitor the attendance and leave of the company's employees by determining the location in which the employee must be located during the working period, and using the positioning technology exist in smart devices the employee can record his attendance and leave through his own mobile phone with no need to have special devices for fingerprinting at each residence of the company or in public places where the company's employees can be working, such as engineers who work in contracting companies at project sites, as well as sales representatives or cashiers who work in external branches of the company.
Read more details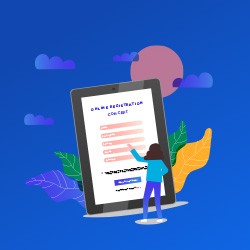 Quick Query Application of Al Motakamel ERP is characterized by a series of smart device applications, as it allows managers to communicate at any moment with valuable information related to their work that they may need at any time to make decisions or daily follow-ups.
The application is also characterized by displaying data in the form of tables or graphs, and the user of this application can control the shape of the graphs from two-dimensional to three-dimensional, and in the form of the graph itself, whether horizontal columns, vertical columns, curves, or circular.
The application displays the data online and there is no difference in the data that may occur because of data synchronization (so that it is always up to date). You can view examples of queries by clicking on more details.
Read more details
Almotakamel Reports Application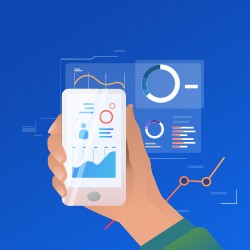 Managers often feel their desire to be in constant contact with some of the reports that they used to get to make important and quick decisions even if they are outside their office, certain that the way of addressing an employee to send reports via e-mail has become an inappropriate way, for this The Reports Application was designed From Al Motakamel ERP, to be used by managers to view the reports of Al Mokatamel ERP, which they select using their mobile phones, and they can also share these reports via WhatsApp or any other application.
Read more details